Are you ready? Your answer could very well depend on which crossover your choose. That's why our Ames customers swear by the 2019 Jeep Cherokee as their first choice among small SUVs.
With great versatility, comfort, and style, the 2019 Jeep Cherokee sets the bar for crossovers and is the "just right" size for many Iowa folks looking for their next vehicle.
Ready to learn more about the 2019 Jeep Cherokee? Let's check it out below.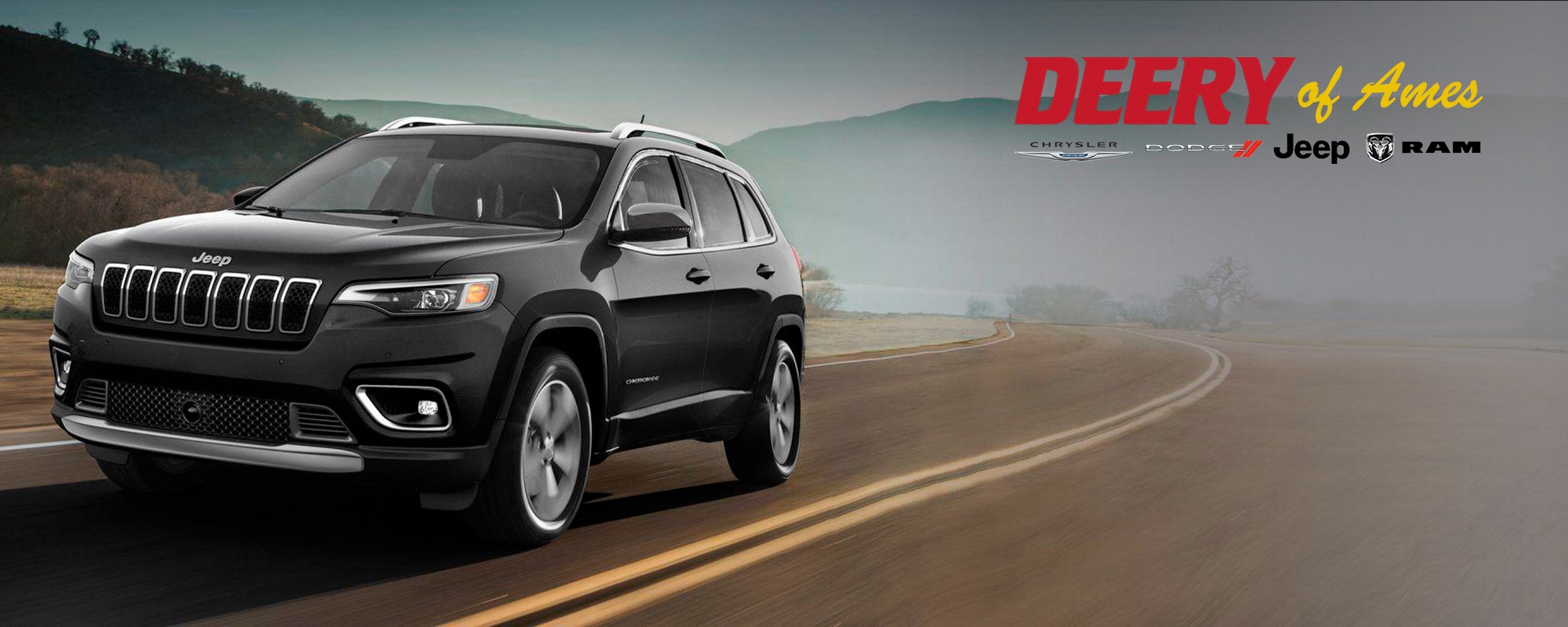 All New Style
For the 2019 model, Jeep has redone the exterior styling of the Cherokee, evoking a great balance of refinement and toughness. Its new exterior style has been very well-received, but it's not the only new thing the 2019 Jeep Cherokee has in store for Ames buyers.
There are also several new options, more standard tech like Apple CarPlay and Android Auto, and a new engine. The new interior touches complement the Cherokee's exterior style, and make one of the best crossovers in its class even better.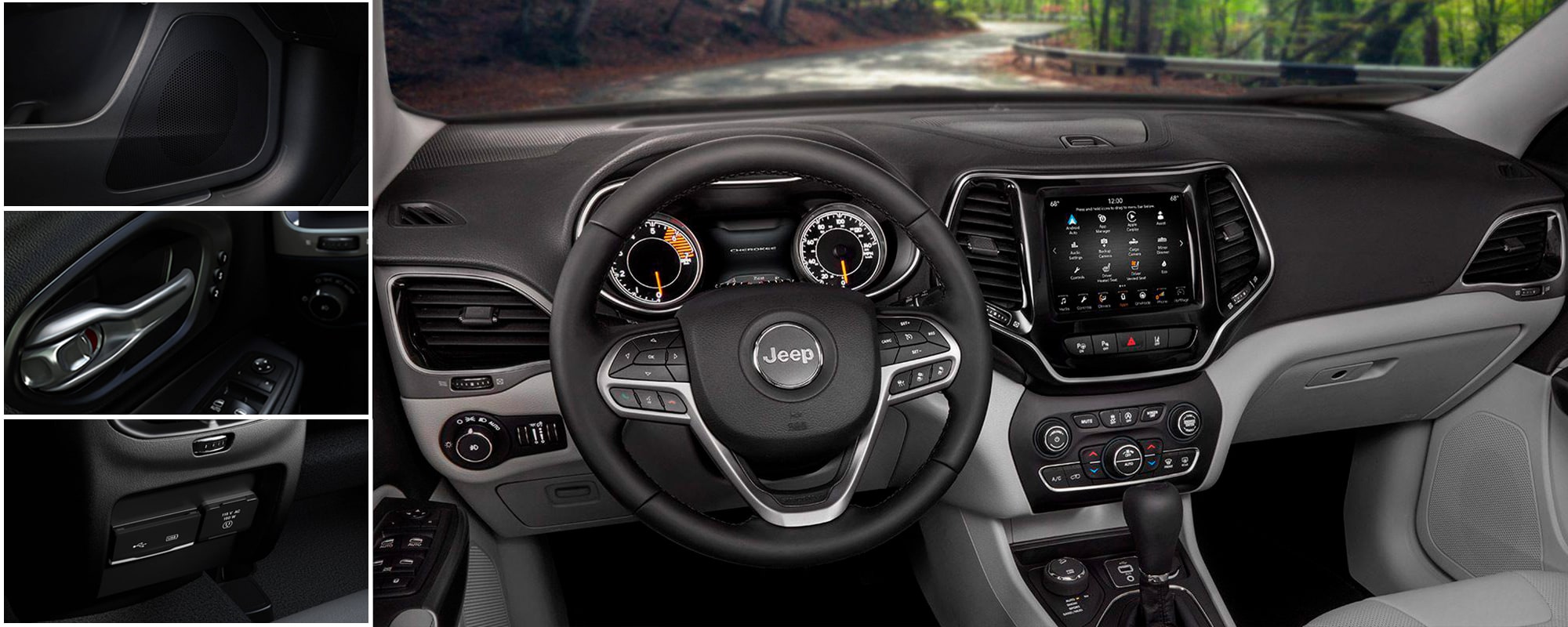 Driving & Capability
Brand new for this year is a 2.0l turbo engine that offers significantly more horsepower than the base four-cylinder engine, while being more efficient than the optional V6. All engines present great options, allowing the 2019 Cherokee to be everything from an efficient commuter to a powerful off-road machine. Or both, if you'd like.
All 2019 Jeep Cherokee models are available with either FWD or AWD, except the off-road specialist Trailhawk trim that comes standard with AWD. The Trailhawk trim adds truly impressive off-road capability, especially for a vehicle in this class, with advanced off-road equipment like skid plates, recovery hooks, low range gearing, and more.
But even if Ames owners decide not to go full Trailhawk, the other Cherokee trims are more than capable on easier trails and in snow when equipped with AWD. As the saying goes, "Everything's fine until it isn't." Having a vehicle like the 2019 Jeep Cherokee gives Ames owners peace of mind, knowing that they'll be able handle whatever the road throws at them.
That's not to say the 2019 Cherokee is only for those who want to hit the trail. Jeep has given the Cherokee a very comfortable ride, and its upscale interior makes it a great vehicle for commuting or family duty as well. Whether you're looking to get the best of both worlds or just find a great crossover, the 2019 Jeep Cherokee has something to offer any Ames shopper.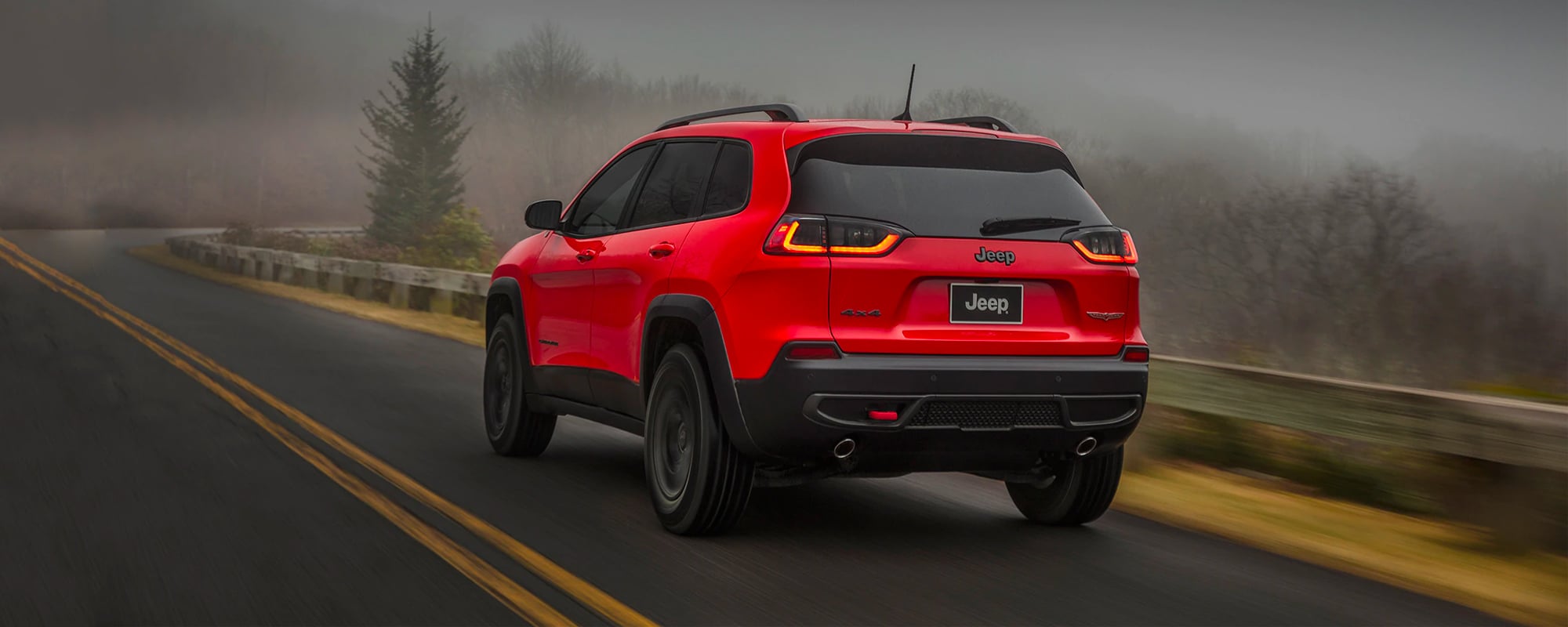 Try One Today
Sound to you like the 2019 Jeep Cherokee might be the versatile crossover you've been looking for? We don't blame you. You'll find our inventory of Cherokee models below, along with information on financing and trade-ins. And if you'd like to try one out, just give us a call at (515) 337-2515 or stop by the dealership at 1700 SE 16th St in Ames, IA to set up your personal test drive of the 2019 Jeep Cherokee.